Lake of the Ozarks Area Info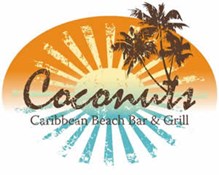 Coconuts Caribbean Beach Bar & Grill
Tropical-feel indoor/outdoor hangout with tables in the sand, bars in the pool & games for kids!
Address: 15208 Red Hollow Rd, Gravois Mills, MO 65037
Phone: (573) 372-6500
Hours of Operation: 11 am to 12 am, Gas Dock opens 10 am. Open 7 days a week from May to September
MM: 7 of Gravois Arm
http://www.coconutsatthelake.com
---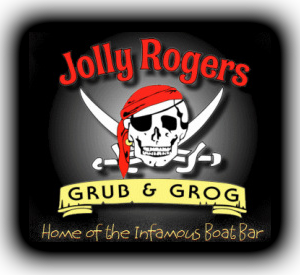 Jolly Rogers Grub & Grog
Jolly Rogers Grub & Grog is your Pirate Destination at the Lake of the Ozarks. Enclosed Playground, Arcade, PWC parking, Covered Dining, New docks with cruiser slips, Gift Shop, Pirate Ship, Live Entertainment and Corona the parrot. Home of the Cheap Shot!
28443 Polk Dr., Rocky Mount MO 65072
Phone: 573-392-0700
MM: 4.5 on Gravois Arm
https://www.grubngrog.com/
---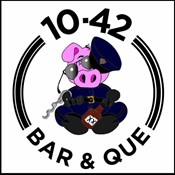 10-42 Bar & Que
Burgers, appetizers, ribs, daily specials, full bar, beer on tap, outside seating, pool table and dart board.
423 Valley Rd, Gravois Mills, MO 65037
Phone: 573-372-5141
Hours of Operation: Tues – Sat: 11 am to 1 am
https://www.facebook.com/1042bbqq/
---
Lake Burger
29475 Mill Creek Marina Rd, Gravois Mills, MO 65037
(573) 207-4422
Friday – Sunday 11 AM – 8 PM
https://www.lakeburger.com/
---
Maggie's on the Lake
15251 Fleener Dr, Gravois Mills, MO, United States, 65037
(573) 207-3693
Monday – Wednesday – Closed
Thursday 4–9 PM
Friday 4–10 PM
Saturday 11 AM–10 PM
Sunday 11 AM–8 PM
https://www.facebook.com/maggiesonthelake/
---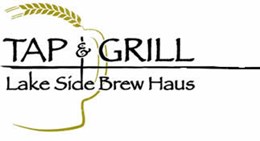 Tap and Grill Lakeside Brew Haus
Upscale yet low-key, seasonal bar & grill featuring a swim-up pool bar, local craft brews, patio & live bands.
31959 Dunwandrin Rd., Gravois Mills, MO 65037
Phone: 573-207-0029
Hours of Operation: 11 am to 1 am
MM: 6.5 on Main Channel
http://www.tapandgrillatthelake.com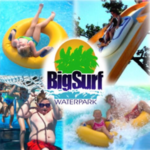 Big Surf Waterpark
Dive into big fun at Big Surf Family Fun Water Park, Lake of the Ozarks! Raging Rapids, the Space Bowl, Lazy River, the Wave Pool and the awesome Zambezi Falls are just a few of the exciting features here.
Build a sand castle, shoot some hoops or get into an exciting game of volleyball! A full service snack bar is on site to give you plenty of energy for your day at Big Surf. Groups of any size are welcome to host parties at Big Surf. It's real family fun for all ages at Big Surf on Y Road, Lake of the Ozarks!
954 State Road Y
Linn Creek MO 65052
Phone: 573-346-6111
http://www.bigsurfwaterpark.com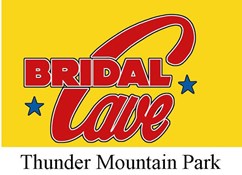 Bridal Cave/Thunder Mountain Park
For more than 70 years, Bridal Cave has been a favorite family attraction. Discovered by Native Americans centuries ago, Bridal Cave lies beneath Thunder Mountain. It's said to have been the site of the legendary Native American Wedding ceremony in the early 1800s.
As one of the most scenic caves in America, visitors will see amazing formations, giant columns, stalactites, stalagmites and Mystery Lake, with convenient guided tours leaving throughout the day.
526 Bridal Cave Road
Camdenton MO 65020
Phone: 573-346-2676
http://www.bridalcave.com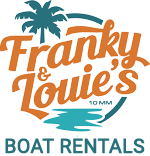 Franky & Louie's Boat Rentals
1028 Deer Valley Rd, Sunrise Beach, MO 65079
(573) 374-5750
http://frankyandlouiesboatrentals.com/

Ha Ha Tonka State Park
Ha Ha Tonka State Park contains over 3,600 acres on the Niangua Arm of the Lake of the Ozarks and is located five miles southwest of Camdenton on State Road D. There are 12 hiking trails (16 miles total) of various length, ­which take you to such places as Devil¹s Kitchen and Turkey Pen Hollow­, and there are 8 known caves.
The park has numerous picnic areas, two of which are shelters that can be rented for events and a playground. A Trail and Natural Area Guide is available at the visitor¹s center at the park entrance, along with outside exhibits.
1491 State Road D
Camdenton MO 65020
Phone: 1-800-334-6946 / (573) 346-2986
http://www.mostateparks.com/hahatonka/map.htm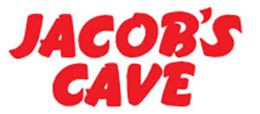 Jacob's Cave
Largest and Best decorated cave in the Lake area! Enjoy a one mile tour over a level concrete sidewalk. Jacob's Cave offers the latest in indirect lighting and is the only walk through cave in Missouri that is completely handicap accessible.
23114 HWY TT
Versailles MO 65084
Phone: 573/378-4374
http://www.jacobscave.com/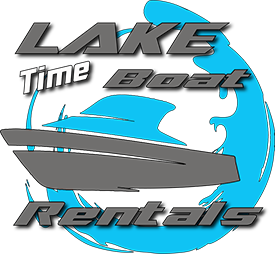 Lake Time Boat Rental
Located inside the Millstone Marina Complex (We are not affiliated with Millstone Marina)
At the Gas Dock
18096 Hwy O
Gravois Mills, MO 65037
https://www.laketimeboatrental.com/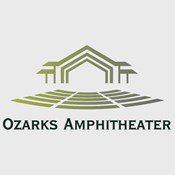 Ozarks Amphitheater
Ozarks Amphitheater, recently named the "Best Live Music Venue in Missouri", is located in the heart of the beautiful Lake of the Ozarks. The amphitheater has recently hosted such well-known headline acts as Alabama, Dwight Yoakam and Jamie Johnson, with more great coming attractions. A concert under the stars at Ozarks Amphitheater is a great addition to a long summer weekend at the lake!
2367 N. State Hwy 5
Camdenton MO 65020
Phone: 573-346-0000
https://www.ozarksamp.com/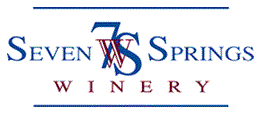 Seven Springs Winery
Seven Springs Winery has added new pizzazz to the Lake area! This up and coming winery offers many amenities to locals and visitors alike.
The Winery and Vineyard sits atop 160 acres of rolling Missouri foothills between Camdenton and Osage Beach. The winery is less than a 10 minute drive from either location. The covered porch and patio area are ideal for enjoying a glass of wine and admiring the beautiful views or listening to the live music every Sat. and Sun.
846 Winery Hills Estates
Linn Creek MO 65052
Phone: 573-317-0100
http://www.sevenspringswinery.com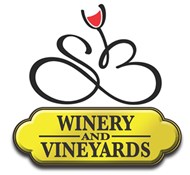 Shawnee Bluff Winery
Shawnee Bluff Winery offers wine by the bottle, glass and even wine tastings in a beautiful setting with gorgeous views of the Lake of the Ozarks.
2430 Bagenll Dam Blvd.
Lake Ozark MO 65049
Phone: 573-365-9463
http://www.shawneebluffwinery.com

Stark Caverns
Stark Caverns is a great family destination where visitors take an hour-long walking tour through amazing geological formations and waterways. Learn about the cave's treasured Indian burials and arrowhead collection, see a few of the more than 100 ancient bear beds, and hear how the cave has been used throughout history.
125 Cave Dr.
Eldon MO 65026
Phone: 573-369-3306
http://www.starkcaverns.com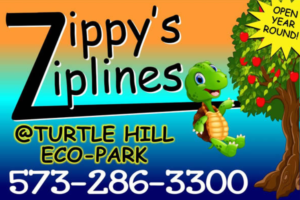 Zippy's Ziplines at Turtle Hill Eco-Park
Zippy's is a totally unique experience for all ages, featuring 3 innovative Ziplines included in every tour within what feels like your own private park over-looking the beautiful Lake of The Ozarks! Zippy's Ziplines @ Turtle Hill Eco-Park… where a one-of-a-kind atmosphere of fun, education and relaxation all come together to create memories of a lifetime!
172 Home Place Rd
Eldon MO 65026
Phone: 573-286-3300
https://www.facebook.com/zippyziplines/
Call Us Today at 573-372-5337