Keepsake Cottages – Cabin Rentals at the Lake of the Ozarks
Keepsake Cottages is family owned and operated, offering vacation cabin rentals at the Lake of the Ozarks.
We offer the ideal destination for your next vacation!
Fall ~ Winter Special
3 NIGHTS FOR THE PRICE OF 2
NOVEMBER – FEBRUARY
EXCLUDING SELECT WEEKENDS AND HOLIDAYS
CALL 573-372-5337 TO RESERVE TODAY!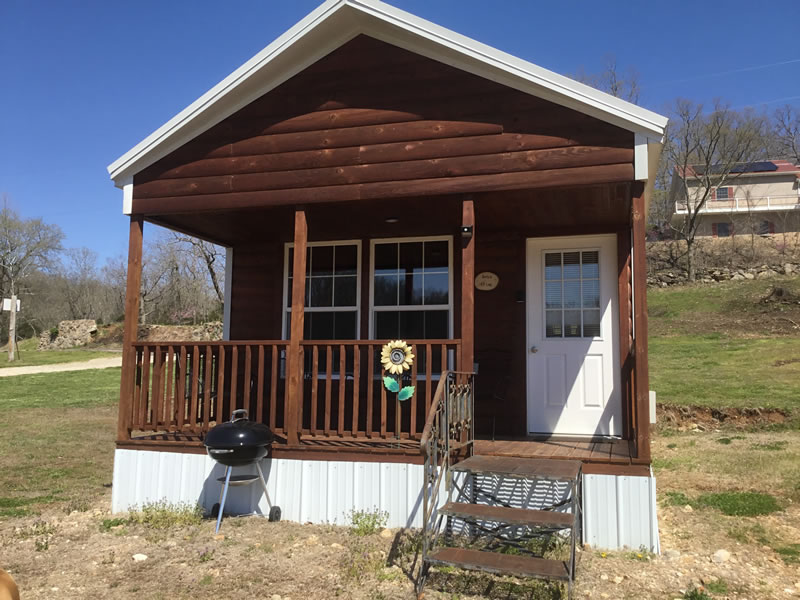 Doty's Lil' Log
This cottage has all the amenities needed for a quiet, relaxing getaway. This cottage is approximately 480 square feet. The cottage is a studio and is fully furnished. There is a queen size bed, (all bedding, extra blankets and pillows are furnished). In the lounge area, there is a TV/DVD player along with an electric wood stove, a comfortable chair and a sofa that makes into a full-size bed. The kitchen has a movable island with 4 stools, stove/oven, coffee maker, toaster, microwave and a full-size refrigerator. Plates, cups, glasses, wine glasses, utensils, pots and pans can be found on the shelves and in drawers. The bathroom has a large stall shower, tall toilet, hairdryer, towels and washcloth for each person (lake towels are not furnished). The cottage has heat and A/C to keep you comfortable. There are a charcoal barbecue grill and campfire ring. (bring your own charcoal and lighter fluid).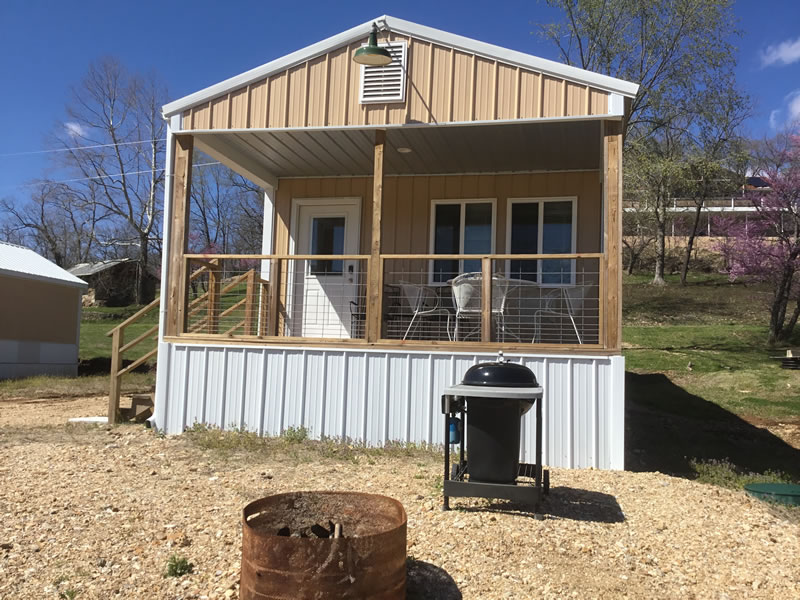 Lazy Daze
You will find all the amenities needed for a great fun-filled getaway. Lazy Daze cottage is fully furnished, this cabin can easily accommodate up to six people. The bedroom has a queen size bed and full-size sleeper sofa. The living area has a sleeper sofa. The kitchen is fully stocked with pots/pans glassware and silverware, toaster, coffee maker, stove/oven, refrigerator and microwave. All bedding and bath towels are furnished. Just off the deck, you will find a charcoal barbecue grill and a campfire ring.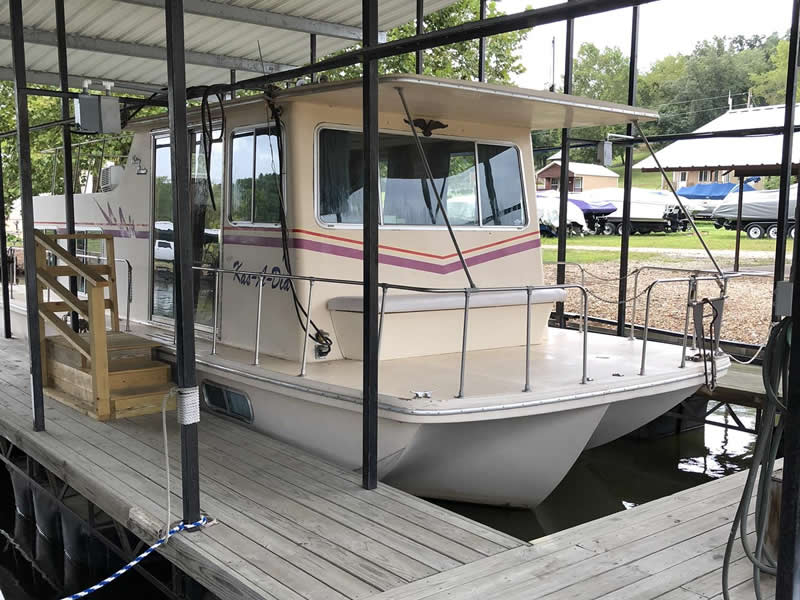 Kas A Dia
Have you ever wondered what it would be like to stay on a houseboat? The kitchen has a small refrigerator, microwave, toaster oven, hotplate, and coffee maker. We DO NOT furnish plates, silverware or drinking glasses. All linens are furnished however, we DO NOT furnish lake towels. The Kas A Dia is docked at our marina and is near the bath and shower house which has his/her showers and restrooms. The boat is supplied with fresh hot and cold running water. There is a toilet onboard for nighttime use. This boat is a floating cottage and therefore cannot be taken out of the slip.
Call Us Today at 573-372-5337
Notes
ALL cabins have a Charcoal BBQ.
Please bring your own charcoal and lighter fluid.
ALL cabins have full kitchens with eating accessories.
Please bring your own paper products if desired.
ALL cabins have towels, bedding & extra blankets.
Bathrooms are stocked with paper.
NO PETS Please. See our policies.
Reservations Policy
A deposit of one nights lodging, or one-half of the total lodging amount (whichever is larger), is required. This can be secured by credit card, or by personal check. NOTE: All online reservations require a 2-night minimum stay. If you desire 1-night lodging only, please call for availability.
Cancellation Policy
If the reservation is cancelled 30 days prior to arrival, the deposit will be refunded less a $25. or 5% of deposit; whichever is greater. No refund if cancelled less than 30 days in advance (unless the accommodations can be re-booked to another party).
Check in & Departure Time
Official time for check in is 3 p.m. unless your cabin is clean & ready before then.
Checkout is 11 a.m. unless there is not a check in party waiting for the cabin. In this case we will work to give an extended check out
Visit our Policies Page 
Amenities
There is plenty of room on the grounds to play
Plenty of places to fish
3 paddle boats and kayaks that are available for your use, no charge
Washer/dryer on site
If you are bringing a boat, we have a launch ramp
Dock slips that are available to rent for $10 per day
Conveniently Located at the Lake of the Ozarks
Easy to Find, Hard to Forget
We are conveniently located, a 2-hour drive from Kansas City
Only a ½ mile off highway 5 on Keepsake Road in Gravois Mills, Missouri.
By water, we are in Soap Creek Cove near the 6 MM of Lake of the Ozarks' Gravois Arm.
There are several great restaurants nearby by water or by land.
Call Us Today at 573-372-5337